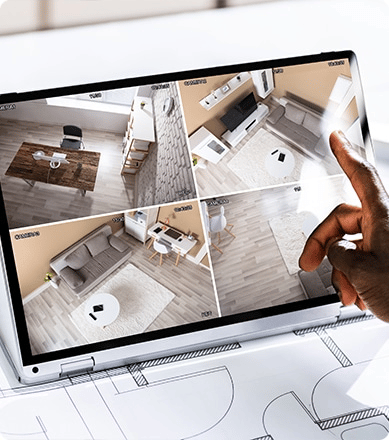 Many business owners sidestep a security system for fear that it's too expensive, too complicated, or unnecessary. Neither of these is true, and the right business security systems are affordable, functional, easy-to-use, and highly beneficial for many reasons. Today, our Nashville-based alarm technicians explain why your business needs security cameras and other deterrent devices.
Asset protection.
Insurance only protects you from financial losses. It does nothing to restore customer trust or heal a damaged reputation. A business security system will offer a physical first line of protection against those seeking your customer data, stored products, business equipment, and company financial information. Keep in mind here, however, that to protect your digital assets, you'll still need to invest in cybersecurity measures.
Reduced criminal activity.
Surveillance cameras, motion detectors, and lighting systems can help to minimize the threat of security breaches and criminal activity taking place on your property. Importantly, your security system can also expedite communications with authorities should an incident occur on your location.
Improved employee safety.
Business security systems are one of the top reasons that late-night workers in the Nashville area feel safe. Cameras offer a watchful eye on your employees. This not only works to encourage a safer working environment, but it can also keep your employees and their personal vehicles safe from vandalism and other threats.
Save money.
There are two primary ways that business security systems can save your organization money. First is the case of a lawsuit. If a customer or employee decides to sue you over an untruthful violation of their rights or safety, your video monitoring systems will show, without a doubt, what actually happened. Further, many business insurers are happy to offer a discount for businesses that are fully secured.
Peace of mind.
Just as important as all of the above is the peace of mind you feel as a business owner when you have a business security system installed. While Nashville remains a great place to live and work, having a security system offers an added layer of protection. Given the increase in crime that comes with growth, your system will help you rest easier when you go home each day.
Don't leave the safety and security of your business to chance. Even if you don't have the budget for a full-time security staff, installing a security system is a great way to protect your assets when you can't be there.
If you're looking for the best in business security systems in the Nashville area, visit Clear Link Systems today.