Secure Your Site & Your Employees

Identify who has access when and where. Our access control systems have the flexibility to meet varying business requirements.
Streamline Your Access Systems

Centralize access control administration for better efficiency.
Leave the Heavy Lifting to Us

We work with the best in the industry to provide access control systems that are easy to install and use. 
In today's world and with crime on the unfortunate rise, and safety of your employees and business in a never-ending top priority, Business Security is needed more now than ever before. If you don't have a surveillance system, it is now time to determine the best one to get. The technicians here at Clear Link Systems, Inc. will be able to install video surveillance systems so you are always in the know with your office, customers and employees. As an owner, you have an obligation to your employees and your business to make sure it stays safe. Let us help you achieve that goal.
Your protection and security are of the utmost important to all of us at Clear Link Systems, Inc. that is why we strive to partner with the best. HIKVISION is the World's #1 Camera manufacturer, working with them allows us to provide you the best cameras to secure your employees, office, and assets. From the start in 2001, they have had a huge role in the market of video surveillance. With the market always changing, they have always been on top of the times. They have always made sure a percentage of its annual revenue into exploring and research for the future of the field.
Clear Link Systems, Inc. is licensed with the State of Tennessee Alarm Board and Nashville Access Control Systems. As a business owner, you want to make sure the areas of your business that need to be secured have the top of the line Access Control Systems, that is why we recommend Paxton. If it is a storage room with important documents or an office that needs privacy, Paxton will have the solutions you need.
If you are on the lookout to have a better internal Business Security we partner with Paxton Access Control Systems to do just that. Access control allows you to have access to who is coming in and out of your business. Locks and keys are always an easy way to keep your business secure. Unfortunately, keys could always be lost or stolen and the inconvenience and business expense of changing locks and re-issuing keys to employees could be a hassle. The most efficient and convenient way of securing your building is electronic access. Paxton Access Control Systems has over 30 years of experience and they put their core values of keeping things simple, having the best quality and making sure they stay honest at the top of everything they do.
If you are interested in learning more about Business Security and Nashville Access Control Systems, contact one of our security consultants today to get a no-obligation security assessment. No matter what size business we are here to help you.
What our clients have to say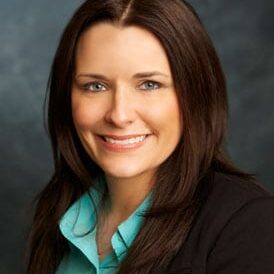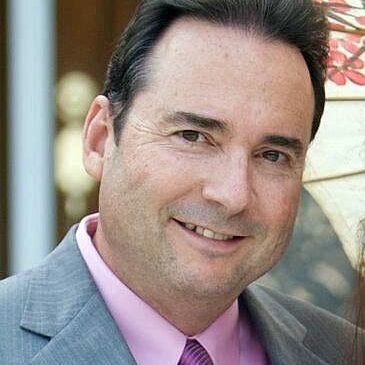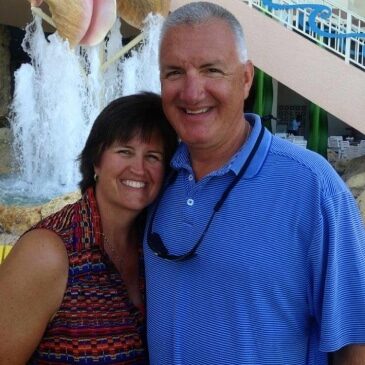 Access Control Systems Nashville TN | Security System | Clear Link Systems, Inc.
Secure your office, employees, and assets
When you own a business you need to be able to protect what's inside. Unfortunately, more often than not, we find security at the bottom of business owners' lists of what needs to be done. But if you are working with customers' personal, confidential, sensitive information, security is of the utmost importance. Security Access Control (SAC) is an important aspect of any business system. SAC is the act of making sure that authenticated users are the only people that have access to business data. The good news is that technology is always growing and there is a wide range of different techniques that you can apply to your security system to help secure access to your system. We are here to keep an eye on what's important to you! The staff here at Clear Link Systems, Inc. places your protection and security as utmost important to us. That is one of the reasons why we partner with the World's #1 Camera manufacturer, HIKVISION to make sure we are able to provide you with the best cameras to help you secure your office, employees, and assets.
Clear Link Systems 25211 Linbar Dr Suite 500, Nashville, TN 37211, United States
Phone Number: (615) 690-2500
Hours: Monday - Friday, 8:00 AM - 5:00 PM
Nashville's iconic landmarks are a testament to the city's musical past. The Country Music Hall of Fame Museum is home to priceless artifacts, photographs, stage costumes, and instruments used by legendary musicians. Don't miss the Ryman Auditorium, one of the country's most popular music venues, and the Grand Ole Opry, the country's longest-running radio show, with live performances three nights a week. RCA Studio B was the preferred recording studio of artists such as Elvis Presley, Dolly Parton, and the Everly Brothers.
If you have more energy to spare, enjoy Adventure Park at Nashville, a ropes course and ziplining park, or kayak along the Cumberland River. Indulge in something sweet at the Goo Goo Shop & Dessert Bar.
Driving Directions to Nashville, TN from Nashville International Airport (BNA):
Take Terminal Dr to I-40 W
5 min (2.0 mi)
Continue on I-40 W. Take I-24 E to Haywood Ln. Take exit 57A from I-24 E
8 min (8.2 mi)
Take Ezell Rd to your destination
2 min (0.6 mi)
You may have found us by searching for some other common Access Contro Categories:
Access Control Systems Nashville
Access Control Nashville TN
Access Controls and Video Surveillance Nashville, TN
Access Control Services
Security
Access Control Systems
Some other important pages:
About
Bogen Audio Visual Nashville Schools
Business Security Solutions
Cabling
Carrier Services
CCTV Video Surveillance
Home
Jive by Log Me In
Our Work
Paxton Access Control
Phone Equipment
Security Camera Systems
Other cities near Nashville:
Dickson, Goodlettsville, Belle Meade, Nolensville, Clarksville, Lebanon, Mount Juliet, Murfreesboro, Gallatin, Franklin
Zip Codes near Nashville:
37221, 37222, 37223, 37224, 37225, 37226, 37227, 37228, 37229, 37230
Neighborhoods in Nashville:
McKendree Village, Nashville / Hillsboro-Belmont, Nashville / Wedgewood-Houston, Nashville / Sylvan Park, Nashville / Whites Creek, Nashville / Lockeland Springs, Nashville / Hadley Park, Nashville / Joelton, Nashville / Crieve Hall, Nashville / The Nations, Nashville
How can we be of service to you?
We would be pleased to help in any way we can. Get in touch with us today.