The question of the day is: how do you set up an access control system? There are six steps to follow. But first, decide on your system.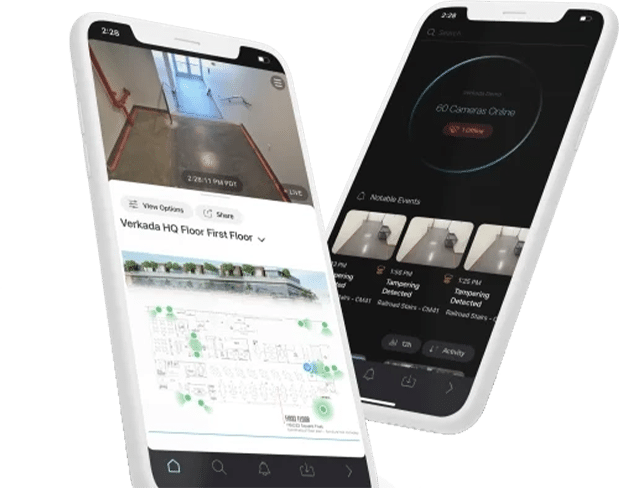 Are you currently looking at different access control systems in Nashville? If so, you probably want to protect your business, update your security, save time and resources, and reduce internal and external threats. These are all great reasons, and Clear Link Systems has a system that will work for you.
Types Of Access Control
Before you ask yourself, "How do you set up an access control system?" you have to decide on the system that's right for you. There are many different options, including key fob, biometric, proximity access, and Wiegand, the latter of which is named after its inventor and uses unique codes that are only readable by certain devices.
You also have to determine your access needs. Access control systems are ideal for Nashville businesses that need to secure either their entire perimeter or restrict certain areas. Your access control system may also be combined with other entry barriers, such as gates and physical security.
Six Steps For Access Control Installation
While different access control systems may have slightly different variances, the six steps below are fairly universal and will help you get a greater overall understanding of what it takes to get your system up and running.
Step 1: Decide On Type
As we've already mentioned, there are many different types of access control systems. Nashville businesses can choose from network access, standalone access control, or a web-based system, and the decision is based on your needs.
Step 2: Research
As with all major business decisions, you'll have to do your homework before choosing an access control system. Remember, even if your neighbor has one type of system, that does not mean it's best for your business.
Step 3: Find An Expert
Access control systems are made up of today's latest technology, and you'll benefit from having an expert installer on your side. When you have your access control system handled by a pro from the beginning, they will ensure a seamless installation and will help you get up and running in no time.
Step 4 – Installation
Once you've found the right professional for you, it's time to schedule your installation. By this point, they already know your needs, have visited your location, and have everything ready. Ask your Clear Link Systems rep for a timeline, which could be just a few hours to an entire day but shouldn't interrupt your day-to-day operations.
Step 5 – User Set Up
Once installation is complete, it's time to add users. Access control systems typically rely on a computer database, which you will use to input users, their credentials, and where they can go within your building.
Step 6 – Monitoring
Now that everyone has what they need to gain access to your building, it's time to monitor the effectiveness of your system. By continually reviewing access credentials, you can decide if you need even tighter access regulation or if you need to install other security equipment, such as video cameras or motion detectors.
If your Nashville business is ready to update its access control systems, contact Clear Link Systems today. Our professional business security experts can help you choose a system that fits your business and your budget.
Clear Link Systems is a Nashville-based access control and security solutions provider. With more than 3000 systems installed and nearly two centuries of combined experience in A/V security, low-voltage wiring, and electrical installation, our team is fully equipped to handle business security solutions both big and small. Our mission is to ensure the safety and security of our clients in an ever-changing technology climate while staying true to our southern roots and providing unparalleled customer service. Whether you're looking for key card access or a CCTV set up, we've got you covered.