What equipment is used in access control? It's more than just technology. There are physical barriers, such as turnstiles and controlled-access gates as well.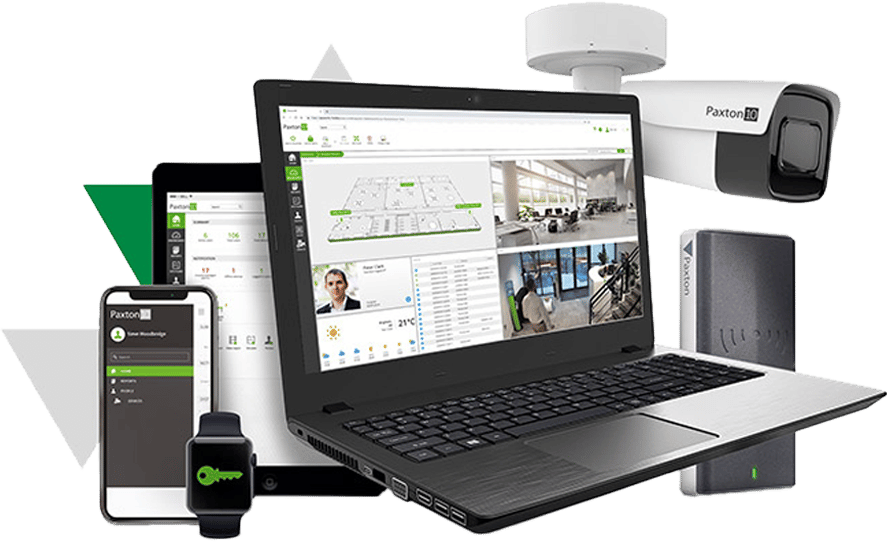 Businesses in Nashville Tennessee that utilize access control systems have to have more than just technology. Today, we'll take a look at a few of the pieces of hardware that can help a business maintain their security.
What Is Access Control?
Simply stated, access control is the process by which a business organization restricts entry onto their campus or into a building. It includes electronic components, such as key cards, but also requires a combination of door control equipment to ensure that the right people are allowed in at the right time. Now it's time to answer the question: what equipment is used in access control?
Hardware
Access control systems in Nashville, TN, may utilize any number of physical barriers. These include:
Full-Size Rotor Turnstile
A full-size rotor turnstile offers an exceptional level of security for single-person entryways. You have likely seen these at the entrance to malls, office buildings, or even schools. They consist of a thick center bar with full-height turnstiles that can be stopped by security personnel. Turnstile rotors can be programmed and monitored to manage dual direction traffic flow.
Tripod Turnstile
Tripod turnstiles are a common component of access control systems to Nashville. These are an excellent option to control single-pedestrian injuries where multiple lanes may be necessary. If you've ever been to Opryland's Soundwaves waterpark, you've seen their tripod turnstiles, which can be controlled by a key card or smart device.
Security Fast Lane
Security fast lanes are also single-entry barriers designed to allow the free flow of traffic in and out of an area. They offer excellent security when combined with other access control system components. One of the greatest benefits of a secure fast lane system is that the design is sleek, stylish, and discreet.
Barrier Arms
Barrier arms restrict vehicle traffic in and out of a campus. They are controlled by access control system software and may be an automatic road barrier, slide beam, up and down over gate, or retractable barrier.
Door Release Units
Nashville businesses with any type of door can benefit from a door release unit. These are operated using electromagnetic technology and allow the door to either be stuck together or released based on a person's credentials, which might include a code keypad, badge access, or pushbutton.
Ultimately, businesses looking for access control systems in Nashville should take a broad approach to building access control. While technology is highly beneficial, physical boundaries are also important. So whether you choose a turnstile or fast lane security for individual entries or you simply want to block certain vehicles, you have plenty of options, and there's no reason you can't be in control entering and exiting your building or campus at all times.
Clear Link Systems offers Nashville's best access control options. With network access control, standalone options, and web-based access control systems, businesses choosing Clear Link Systems have access to a full suite of technology components that can help them keep their businesses and that people within them safe.
Clear Link Systems is a Nashville-based access control and security solutions provider. With more than 3000 systems installed and nearly two centuries of combined experience in A/V security, low-voltage wiring, and electrical installation, our team is fully equipped to handle business security solutions both big and small. Our mission is to ensure the safety and security of our clients in an ever-changing technology climate while staying true to our southern roots and providing unparalleled customer service. Whether you're looking for key card access or a CCTV set up, we've got you covered.