If you're trying to figure out how to choose the best access control system for you, it starts by identifying your needs and ends with the safer workday.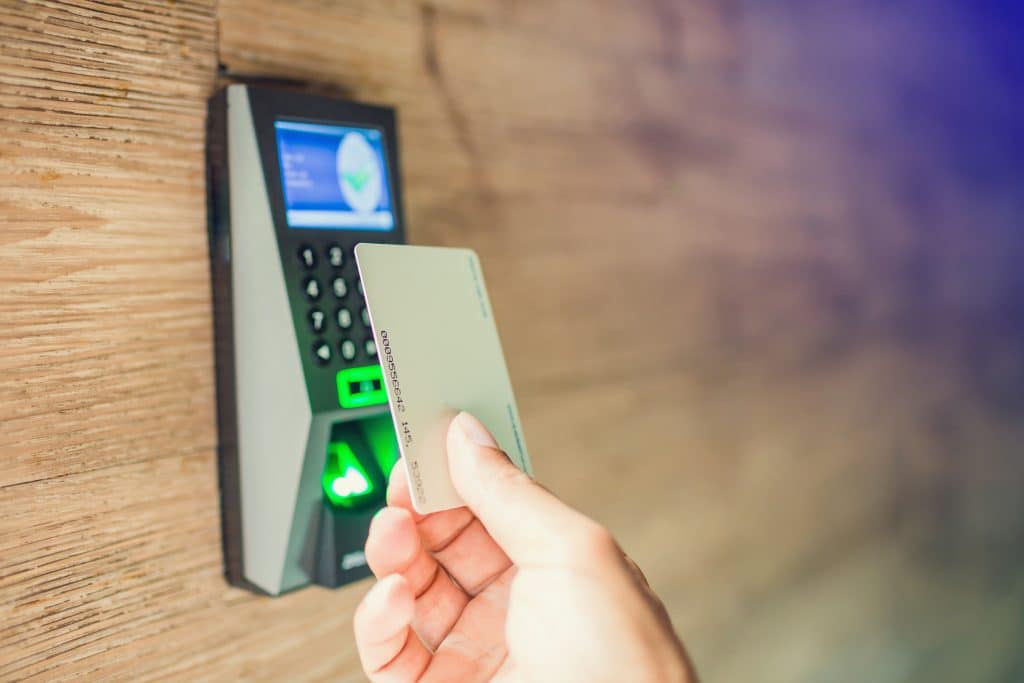 Access control systems are essential for Nashville, TN-based businesses of all sizes to help ensure the security of their people, premises, and property. With so many different access control systems on the market, it can be a challenge knowing which one is best for your business. Today, we will take a quick look at how business leaders can choose the best access control system
Identifying Your Needs
Before you know how to choose the best access control system for you, you have to identify your needs. Take a look at your business and consider the number of employees that will need access, the types of areas that require restriction, and any other specific security requirements you might have. For example, if you have a small office with just a handful of employees, you might only need a simple key card system. However, if you run a larger business or corporate entity, especially one with multiple locations, you might need a more sophisticated access control system. Nashville-based Clear Link Systems has many options for businesses of all sizes.
Consider What's Available
When you choose Clear Link Systems, you'll have access to many options. But you should know the types of access control systems available. These include:
Keypad access control.

This is the simplest type of access control system and simply involves the use of pin numbers or codes to enter a premises.
Proximity card access control.

This type of system requires that an employee hold a card or fob within close proximity to a card reader.
Biometric access.

Fingerprints, facial recognition, or even eye scans are all biometric access control system components.
Smart card access.

Smart card access control uses a micros chip to store employee data. These can be used for many different applications, including access control and attendance tracking.
Mobile access control.

This type of system uses a mobile device, such as a smartphone, to allow an employee to gain entry.
Your Budget
Access control systems in Nashville, TN vary in price depending on their type and level of security. You have to know your budget before you can choose the system. Something to keep in mind here is that some systems may be more expensive up front but can save you money in the long run through lower operating cost and the lowered risk of potential theft or unauthorized access.
Choosing A Reputable Provider
One of the most important things you can do as a business owner looking at access control systems in Nashville is to choose a reputable provider. Look for a company with experience in the industry, positive customer reviews, and a proven track record of delivering service that supports their customers needs. A reputable provider, such as Clear Link Systems, can provide you ongoing support and maintenance so that you'll know your system can always remain in good working order.
Integration
Your access control system should be able to integrate with your existing or preferred security methods. Whether you have an alarm system, CCTV, fire alarm, or motion detectors, your security system should be a comprehensive program that fits seamlessly together to provide the maximum security for your business and its people.
Ultimately, choosing the best access control system for your Nashville business requires careful consideration of your unique needs and requirements. Start by identifying these needs, and then take a close look at your budget and potential providers. When you choose the right system and installation company, you'll enjoy a more secure premises and stress-free security for the things that matter most.
Clear Link Systems is a Nashville-based access control and security solutions provider. With more than 3000 systems installed and nearly two centuries of combined experience in A/V security, low-voltage wiring, and electrical installation, our team is fully equipped to handle business security solutions both big and small. Our mission is to ensure the safety and security of our clients in an ever-changing technology climate while staying true to our southern roots and providing unparalleled customer service. Whether you're looking for key card access or a CCTV set up, we've got you covered.