Who needs access control? The short answer: businesses, healthcare facilities, data centers, and more.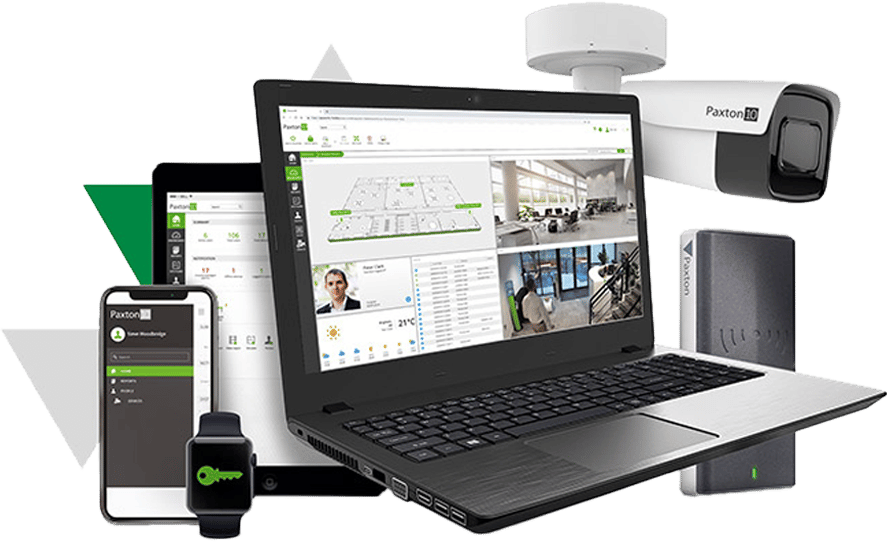 We live in a security-conscious environment, but many people tend to focus more on IT security rather than physical security. However, access control systems help Nashville businesses stay safe in many ways. But who needs access control? It's not just offices. Keep reading for insight into what access control systems are in the types of institutions that can benefit the most from them.
What Is Access Control?
Physical access control includes things like cameras, physical barriers, motion detectors, and keyless entries. These are invaluable security measures for many different types of businesses in all industries.
Types Of Businesses That Benefit From Access Control
Access control is useful pretty much across the board. However, a few types of facilities that may benefit the most include:
Corporate Offices
Access control systems in Nashville, TN, are great for corporate offices that house critical operations, valuable assets, and confidential data. These buildings tend to have many different departments that require varying degrees of access. Access control systems with cameras, key fobs, and other barrier measures ensure that only authorized individuals can enter restricted areas. This can prevent theft in the breach of sensitive personally identifying information.
Financial Institutes
Financial institutions and banks are often targets for theft, fraud, and unauthorized access. These businesses can benefit from access control systems with robust features. Bank managers must protect everything from valuable customer data to cash faults. Surveillance cameras and restricted entry are crucial to help identify and halt potential threats or other suspicious activities.
Data Centers
Data centers and other IT facilities store and process huge amounts of sensitive information every day. And they tend to have extremely sensitive cyber security measures in place. However, these types of businesses should not ignore physical access control systems. Reducing physical access to servers and computer systems can prevent data theft or damage to a business's infrastructure. In addition to limiting access to certain areas of the business, data and IT centers should utilize surveillance cameras that offer continuous monitoring.
Healthcare Facilities
You only need to hear of one baby being taken from the labor and delivery unit to understand the importance of access control systems in hospitals and other healthcare facilities. This also applies to pharmacies and anywhere that sensitive data or pharmaceuticals are stored. Utilizing barriers and restricting access to certain units can keep patients, visitors, and employees safe.
Manufacturing Facilities
If you run a manufacturing facility, you likely have tens of thousands to hundreds of thousands of dollars in equipment, materials, supplies, and inventory. Access control systems protect Nashville-based manufacturing facilities from theft and damage. Further, having cameras in place can reduce liability on business owners if someone is injured on the property and claims negligence. Cameras also offer the opportunity for real-time monitoring and can maintain recordings of activities throughout the manufacturing campus.
It's easy to see why the vast majority of businesses can benefit from access control systems. Blocking entry and maintaining surveillance is a smart move for corporate offices, healthcare facilities, and more. If you're not sure if your business could benefit, give Clear Link Systems a call today to find out more.
Clear Link Systems is a Nashville-based access control and security solutions provider. With more than 3000 systems installed and nearly two centuries of combined experience in A/V security, low-voltage wiring, and electrical installation, our team is fully equipped to handle business security solutions both big and small. Our mission is to ensure the safety and security of our clients in an ever-changing technology climate while staying true to our southern roots and providing unparalleled customer service. Whether you're looking for key card access or a CCTV set up, we've got you covered.