Access control isn't a single action. But what are the 5Ds of access control? They deter, detect, deny, delay, and defend. Each is equally important.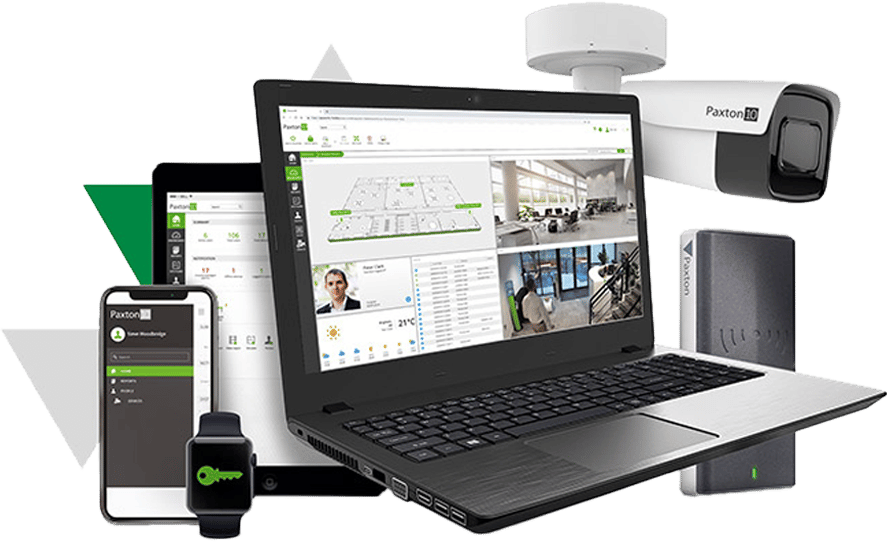 The security of your building, its assets, and most importantly, its people, are your top priority. When you are ready to install one or more access control systems in your Nashville, TN, business, you have to consider what's known in the industry as the 5Ds. These deter, detect, deny, delay, and defend. Each has a purpose, and there are different ways to achieve each task.
The Big 5
You already know that access control systems include cameras and entry restriction tools. But what's the purpose of these, and what are the 5Ds of access control?
Deter.

To

deter

someone from your building or campus, you have to start with the perimeter. Visual signals, such as signs, lighting, and even fencing, show potential criminals that there are obstacles to face if they decide to violate your space. Deterrents may include flood or spot lights and audible warnings that someone has breached your space.
Detect.

To catch a trespasser, you have to see the trespasser. Access control systems typically involve motion detectors, CCTV, and sensor-based electronic surveillance. To be most effective, you should have steps and equipment in place to detect movement everywhere on your site, and especially in sensitive areas.
Deny.

Access denial is exactly what it sounds like: restricting access to your grounds and building. Part of your access control systems solution should include key cards, pin pad entry, or other ways to manage who moves about your business and where they can go.
Delay.

In the criminal world, timing is everything. An intruder won't waste time trying to get through barriers, which might include parking controls or physical roadblocks. The more time they spend trying to get to what you have,  the more likely they are to be caught, prosecuted, and jailed.
Defend.

The goal of access control systems for your Nashville business is to prevent intrusions in the first place. However, defending your property is another important step in keeping your assets safe and secure. Usually, your security team or the police will defend your property by apprehending an intruder. Simply having a security presence on-site may show others that you're serious about safety and make your building a less attractive target.
Professionally-Installed Access Control Systems In Nashville, TN
While you might find success with a DIY video surveillance system, using a professional access control systems installation company has many benefits. You'll save money, and you won't have to worry that you bought the wrong system or that what you ordered online won't have the capabilities you need to maintain safety. Further, when you choose Clear Link Systems, you have options. You will also have access to a team of specialists who have dedicated their entire careers to learning everything there is to know about access control systems.
Ultimately, it's up to you to keep your business and its assets out of the wrong hands. By utilizing the 5Ds listed above, you'll put your Nashville business in position to maintain safety and security no matter how large Music City grows around it.
Clear Link Systems is a Nashville-based access control and security solutions provider. With more than 3000 systems installed and nearly two centuries of combined experience in A/V security, low-voltage wiring, and electrical installation, our team is fully equipped to handle business security solutions, both big and small. Our mission is to ensure the safety and security of our clients in an ever-changing tech climate while staying true to our southern roots and providing unparalleled customer service. Whether you're looking for key card access or a CCTV setup, we've got you covered.