What are the pros and cons of DIY security cameras? In Nashville, DIY might be less expensive, but your options are limited, and support may be nonexistent.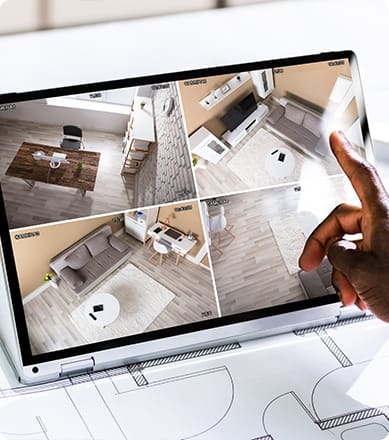 Business security is a crucial part of running any type of enterprise. And according to Nashville-based Clear Link Systems, security cameras are one of the most important aspects of a physical security plan. But is it always necessary to outsource AV surveillance? Maybe not.
If you're trying to figure out the pros and cons of DIY security cameras, keep reading as the experts weigh in on the benefits. This is part one of a two-part series.
The Question Of Cost
According to Clear Link Systems, professionally-installed video security surveillance systems can get pricey. Although this is an expense that can pay for itself in deterred crimes, some businesses may not have the capital or the need for a full-fledged system. If you are considering adding security cameras to your Nashville business and you don't need weather resistance, special zoom and tilt options, or facial recognition, a DIY business security camera may be an affordable option.
The downside: support is scarce.
Less Might Be More
Security cameras don't have to be installed every 10 feet. If you have a small campus or an open interior, you may only need two or three cameras to monitor sensitive spaces, such as entryways. If you feel comfortable in your ability to install and monitor a few cameras here and there, DIY installation might make sense.
The downside: you risk voiding the manufacturer warranty if installation is done incorrectly.
Comfy With Cat5e?
If you're not really sure what the header above means, you are likely not experienced in running cat5 ethernet cables. Many video security cameras require special cabling solutions. However, if you are, then it's time to sketch the schematics of your workplace so that you can order all of the materials you need to ensure proper installation. You may also have the option to order a preconfigured system, but you'll need to be 100% certain of your measurements and needs.
The downside: Cat5e wire might be confusing and dangerous to install without proper training and licenses.
Your Security Cameras Are Already In The Closet
If you've already purchased your security cameras, you may be cornered into installing them yourself. Many installers throughout the Nashville area won't service consumer-grade cameras, so you may have no choice. However, if you don't mind reading the instructions and watching YouTube videos, you may find that these are easier to install than you might have thought.
The downside: consumer-grade cameras aren't as comprehensive, and you may not find a camera that can withstand the elements.
A Control Freak At Heart
If you want complete control over the security cameras at your Nashville business, then a DIY system gives you that control. You can put them where you want and activate them at will.
The downside: DIY security cameras may not have the right features, and if you plan to install cameras throughout your building, you will need to do research on where you can and cannot have surveillance equipment installed.
Protecting your business is your number one priority. However, many aspects of having a business security system are pricey. When you're looking to save money on security cameras, there are instances where a DIY option might make sense. Before you get started, know the pros and cons, and understand where you'll have to compromise.
Clear Link Systems is a Nashville-based access control and security solutions provider. With more than 3000 systems installed and nearly two centuries of combined experience in A/V security, low-voltage wiring, and electrical installation, our team is fully equipped to handle business security solutions, both big and small. Our mission is to ensure the safety and security of our clients in an ever-changing tech climate while staying true to our southern roots and providing unparalleled customer service. Whether you're looking for key card access or a CCTV setup, we've got you covered.